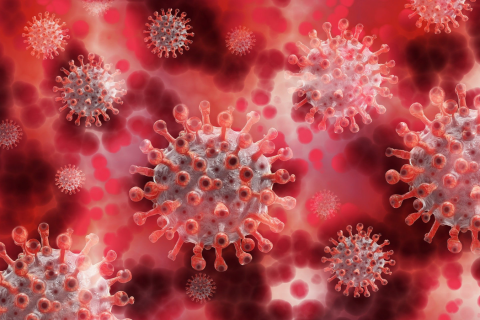 Editor´s page by Francisco R. M. Laurindo and Flávia Meotti
Editorial
Few authors have been – most often indirectly - remembered during the Covid-19 pandemics as much as Gabriel Garcia-Marquez. Now and then we see everyone talking about "times of coronavirus", "times of Covid", "dystopic times", "exceptional times", "difficult times"and so on. As the world was taken by the corona storm, indeed we can talk about different times. Time for protecting ourselves, time for supporting others, time for discovering new challenges about self-isolation, time to turn on a survival mode, time to think collectively. For some of us, time to be healed or –sadly- time to mourn the loss of loved ones. For all, time to be resilient. For us immersed in science, time to fight for research support, time to fight ignorance, time away from the lab, time in the lab with coronavirus-related research, time supporting research agencies, time to talk about science, time for rethinking careers, time to keep the group united at a distance, time for science education...
For sure, each of us has been affected one way or another, most often radically, by this unusual and unexpected sequence of things. The main common denominator in this scenario is that this is a time for reinvention. Just as "doing our best" is to reinvent oneself at every moment, now it is time to rediscover, readapt and reshape ourselves. It is frequently said that the world will come back to the so-called "new normal". It is unclear whether a new normal will indeed be much different from prior times. Rather, the new normal may be more like reinventing peculiar and remarkably individual ways to reach the "old normal". Above all, in this process, this is a time for hope and to employ our science to try not to rely only on hope !
And, as the storm tries to settle, we come back with the Redoxoma Newsletter. And, of course, with a corona article – how could we not think about the related redox aspects? And we also bring (we apologize it is in spanish) the link to an interview with our well-known colleague Prof. Rafael Radi, a redox scientist at the front of Covid-19 fight organization in Uruguay.
Welcome !
The editors
Francisco R. M. Laurindo¹ and Flávia C. Meotti², Editors
¹Heart Institute (InCor), University of São Paulo Medical School, Brazil
²Institute of Chemistry, University of São Paulo, Brazil